Medulawi Foundation
What Does the Medulawi Foundation Do?
Medulawi is a Dutch charity, which aims to improve education and medical care for children in Malawi. In order to achieve its mission, the Medulawi Foundation provides funding for:
Education: school fees and further professional education for children whose families are unable to pay.
Healthcare: (education of) additional medical personnel on paediatric wards of existing hospitals.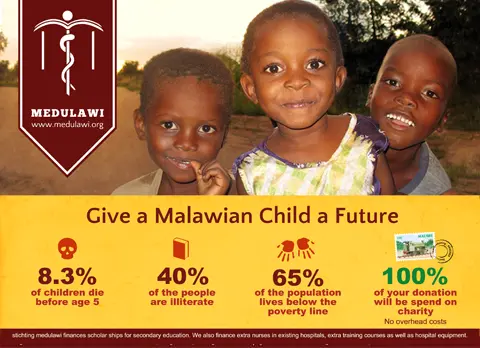 About Malawi
Malawi is the poorest civil-war-free country in the world. Over 65% of the population lives below the poverty line and earns less than $1.90 per day. There were also positive developments in the past years though; due to amongst others the improved distribution of HIV/AIDS medication, the average life expectancy has increased from 48 years in 2006 to 63 years in 2021.